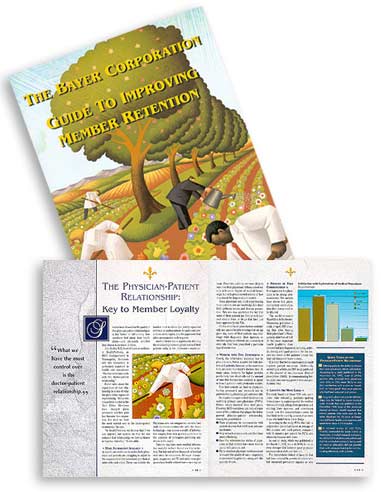 The Bayer Corporation Guide to Improving Member Retention
Member retention remains one of the key challenges facing managed care executives today.
This publication, sponsored for three years by Bayer, described the difficult environment in which health plans operate and the importance of retention in today's marketplace.
Case studies of successful health plan retention programs, along with customer loyalty initiatives in other industries and insights from numerous experts, combined to offer readers concrete ideas on how to improve member retention in their own health plans.
CLICK HERE
to see how our fresh, new custom marketing solutions can help grow your business!