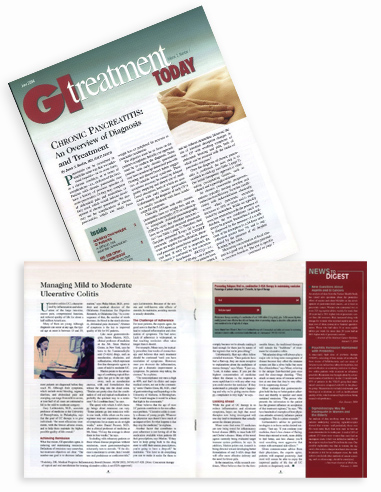 GI Treatment Today
More than 10 million Americans suffer from chronic gastrointestinal conditions. Gastroenterology represents a crowded and rapidly growing therapeutic category.
GI Treatment Today was originally created because Solvay Pharmaceuticals was re-launching a medication that treats chronic pancreatitis.
In 2004, the publication was re-created, this time to raise awareness among gastroenterologists and chief pharmacists of key issues surrounding management of chronic pancreatitis and ulcerative colitis, and to support the launch of a forthcoming drug to treat irritable bowel syndrome.
CLICK HERE
to see how our fresh, new custom marketing solutions can help grow your business!