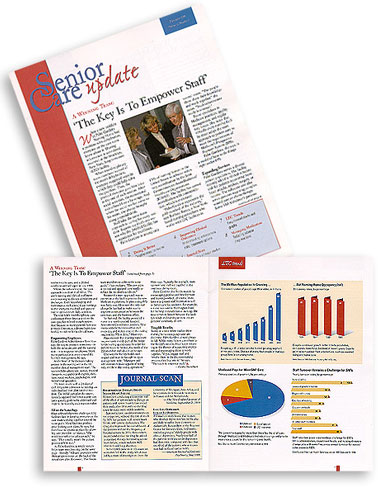 Senior Care Update
Long-term care is rapidly becoming one of the most important health care issues in America. Our population is aging dramatically; men and women over age 85 represent the nation's fastest-growing population segment.
This quarterly newsletter, sponsored by Novartis Pharmaceuticals, was designed to target an audience of nursing home administrators, medical directors, consultant pharmacists, and directors of nursing.
The idea was to feature best-practice team care profiles and suggestions on how to improve patient care in an era of declining reimbursement and growing regulation.
CLICK HERE
to see how our fresh, new custom marketing solutions can help grow your business!