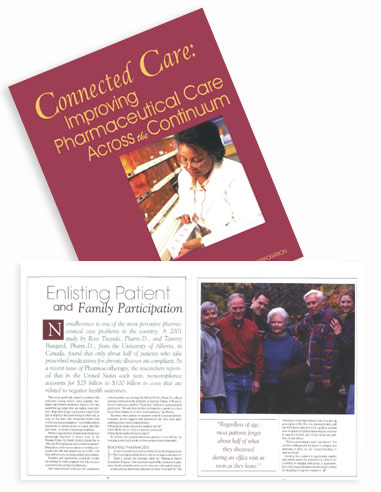 Connected Care: Improving Pharmaceutical Care Across the Continuum
One of the greatest challenges in health care is to better coordinate diagnosis and treatment by providers in various health care facilities.
Many patients still enter hospital emergency rooms where they are treated by physicians who have little or no information about them. And medical errors are still frighteningly common, despite the availability of computers, software programs, and electronic devices that could eliminate most of them.
This report, sponsored by Novartis Pharmaceuticals, was designed to examine these and other issues related to improving care coordination and patient safety.
It described some of the most innovative programs in place throughout the nation, and offered the advice of well-known experts on how to improve patient care and safety in all health care settings.
CLICK HERE
to see how our fresh, new custom marketing solutions can help grow your business!