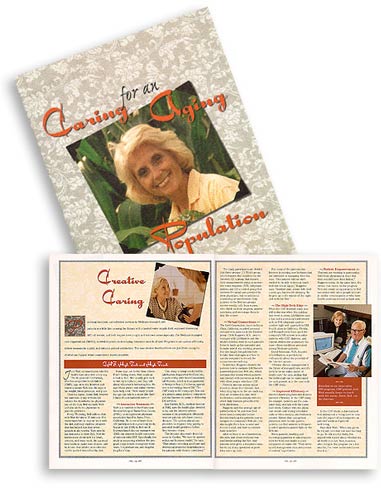 Caring for an Aging Population
Few problems are as daunting to health plan executives as how to care for the rapidly growing number of adults over age 65.
Many illnesses, chief among them cardiovascular disease, stroke, Alzheimer's disease, and cancer strike older men and women especially hard.
Besides designing targeted clinical programs, health plan executives must tailor customer service initiatives to meet the needs of their elderly members.
This report, sponsored by Sanofi-Synthelabo, offered numerous best-practice case studies of progressive clinical and customer care programs designed specifically to serve seniors.
It also addressed the challenges and rewards of keeping healthy older men and women fit and active long after they pass the customary age of retirement.
CLICK HERE
to see how our fresh, new custom marketing solutions can help grow your business!